Making the most of a small bathroom doesn't have to be expensive. There are many small bathroom designs and cost-saving solutions out there to help you get the room of your dreams.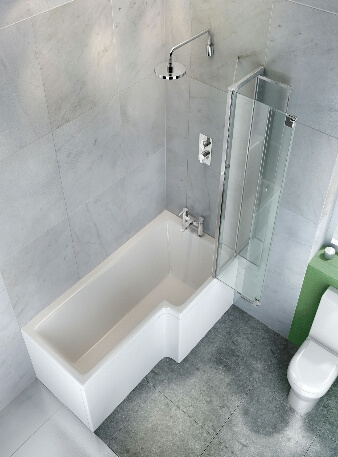 Combi bath and shower
Whether you're short on space or looking to save a few a pennies, a combination bath and shower in a small bathroom means you can have the best of both worlds.
L- and P-shaped baths work well in small bathroom designs as they're shorter in length with extra width at the showering end of your bath. This option will give more floor space, as well as more room in the tub.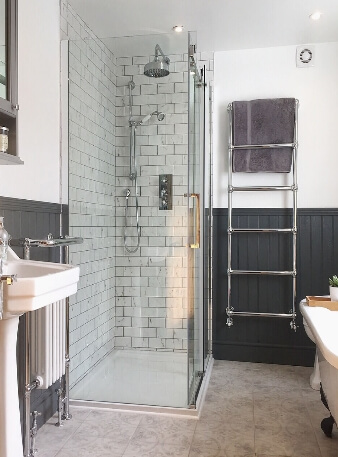 Corner shower enclosures
Corner shower enclosures are one of the most popular choices for a small bathroom on a budget due to their compact structure and affordable price bracket.
They tuck nicely into the corners of a room and sometimes even fill awkward spaces such as alcoves and eaves. An extra space saving tip is to get a corner shower with a sliding door instead of a swing door to minimise the area your shower covers.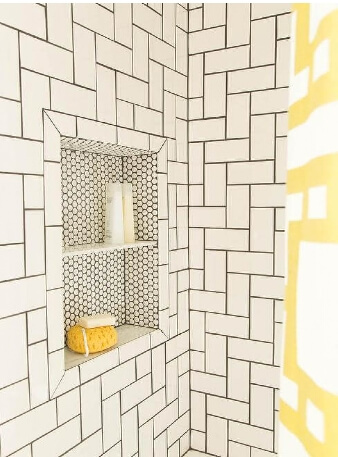 Built-in storage
Storage is essential for any bathroom, especially in those belonging to multiple family members. Instead of filling it with lots of furniture that takes up valuable floor space, try to plan it into the bathroom design itself.
Seeking out hidden cubby holes or building shelves into your shower area will provide some much-needed storage without impacting on the rest of your room.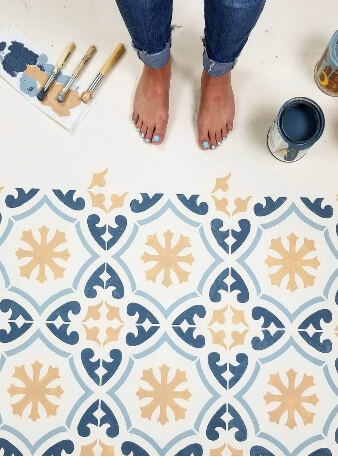 Tile paint and tile stickers
When the budget won't allow for a brand new tiled wall or floor, get creative! Tile paint is a popular choice when it comes to cheap bathroom ideas, especially if there are old tiles involved. Try white, natural or dark colours for the best results, or, if you're feeling brave, experiment with a stencil or two.Tile stickers come in a variety of styles and patterns making them a go-to choice for a budget statement look.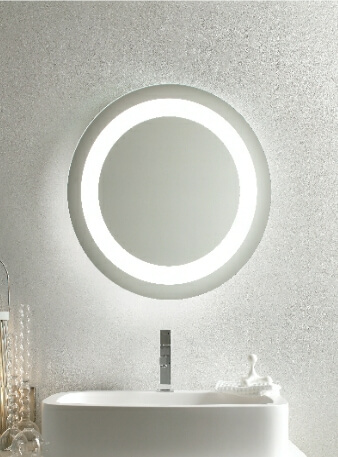 Statement accessories
When you're short on space, it's the little things that can make all the difference. Keeping things simple in both style and colour will keep costs down and provide a blank canvas for plenty of accessorising.
Mirrors, statement towels, soap dishes, toothbrush holders and even ornaments can add all the finishing touches your room needs and won't cost you a fortune if you feel like mixing things up later on. Go modern with bold colours or keep things natural with textured and distressed items. The choice is yours!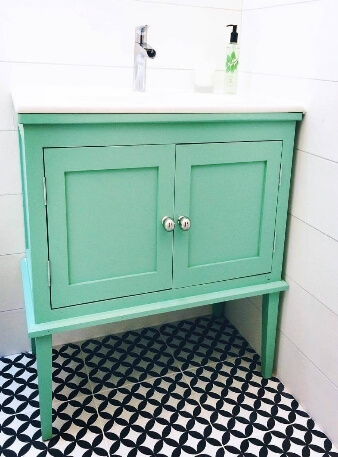 Second-hand furniture and upcycling
Retro furniture is a popular choice among interior designers at the moment as they offer charm and character not often available with shop bought pieces. They usually cost a lot less too. A little patience and hunting around second-hand shops or online forums can result in some stunning finds that won't cost the earth.
Vintage vanity units can easily be upcycled into affordable sink plinths with a splash of colour or even a few tiles to match the rest of your room. Second-hand cast iron tubs are a great find for bathrooms on a budget, too. A little elbow grease can bring them back to their former glory in no time at all.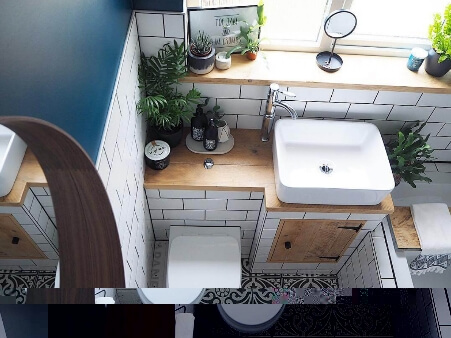 Minimise tiling with feature walls
Limiting the amount of tiling for your small bathroom is a sure fire way to keep costs down. Keeping tiles to the shower area, splashback or even a feature wall will create all the impact you need for a bathroom with style. Vibrant accent colours combined with white walls work wonders in a small bathroom as they work hard to distract the eye away from the size of the room.
Another way to reduce your tiling costs is to only tile part way up the wall. This look suits simple or monochrome bathroom interiors and is another top trick for small bathroom designs on a budget.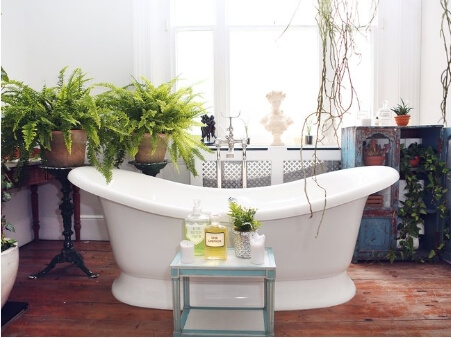 Statement plants
Plants in the home have many benefits, from reducing stress levels to improving air quality. For the purpose of a small bathroom, they're relatively cheap to get hold of, can be as big or as small as you like, and offer a great statement piece for the room.
Interior scaping is fast becoming a popular trend at the moment, with homes now encompassing whole areas dedicated to plants. With a little creativity, you can make plant stands made from upcycled pieces of furniture including stools and old drawers.
Nothing goes to waste with a small bathroom on a budget!