My name is Stewart Woodruff and I started working with the company when it first opened way back in 1987, and it is my good fortune that many of the people currently involved with the company have all worked with me for many years.
I passionately believe that we can make a difference to people's lives and by using our knowledge we can produce a project based on your desire, and our skills.
I have a vision for MBK and also a passion for the business. I remember most of the projects that we have completed and I like nothing better than to meet old clients. My aim is that we will finish a project to the customer's satisfaction at all cost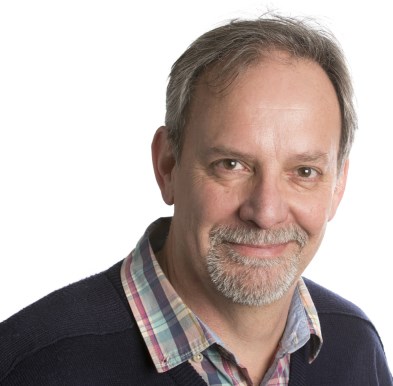 Because of my many years of experience in the industry I was approached to write a regular column in a national trade magazine called "The Kitchen and Bathroom News". I also contribute to a leading consumer online Blog called "Kitchen Think". The Blog covers all you need to know about kitchens and my contribution looks at kitchen designs and kitchen products.
Originally called Marden Bathroom and Kitchen Warehouse the
Company was founded in 1987 in Staplehurst, Kent.
We are a company who specialise in the design, planning, supply and supervised
installation of kitchens, bathrooms, bedrooms and home offices. The showrooms needed
to grow in size and it was decided that by moving to Coxheath (where we currently are)
we would also be able to increase the area that we had previously covered to also include
Loose, Maidstone, Kingswood, Barming, Farleigh, Hollingbourne, Aylesford and many more.
We also increased the products that were available (due to a larger showroom) which
gave YOU, our customer a greater choice. In the years that followed more showroom areas
became available and we increased our product lines even further.
Many of our customers are repeat business or recommendations and I like nothing
better than to see old faces walking back into the showroom. My aim is that we will
finish a project to the customer's satisfaction at all costs.
See what our customer's say about us by clicking on the Checkatrade link

My Vision for MBK – by Stewart Woodruff,
Proprietor
MBK's quality of service will be recognised locally and by associated industries as the benchmark to which others should aspire. Our customers will value our contract above those of our competitor
To complete "stress free" home improvements that will enhance our clients' lives
Adaptability to each client's needs
Availability to provide independent advice
Aspire to complete to client's satisfaction
To be a Company with recognised quality offering an unequalled service.
Our aim is to complete "stress free" home improvements, which enhance our client's routine.
The company has been in business since 1987 and in that time has completed over 5,000 contracts.
We will only deal with companies that have a proven track record in quality and reliability.
We are truly independent (with no restrictions) and will specify goods that truly fulfil our client's needs.
The aim is to be one step above the normal retailer.  We create designs with YOU in mind.  We will do everything in our power to ensure that your home improvement is ready on time and that YOU ARE completely happy with it.
Let us help YOU, design YOUR home improvement, and add YOU to our long list of delighted customers.
We constantly monitor the installation work and ensure that all work is completed to a high standard.

"Modern Kitchen fitted with all appliances & worktops"
"Fantastic work, brilliant service from the start to finish. Great personal honest service offered throughout, would without hesitation recommend this wonderful company. Thank you."
Customer | West Malling

"New kitchen designed & fitted"
"Absolutely delighted with the whole experience from design and planning through to installation. Stewart thought about our needs and a family and produced a design that worked for us. When it came to installation he took personal interest to ensure everything went according to plan . Would highly recommend the company. Fantastic from beginning to end"
Customer | Cranbrook

"Design for bath & shower rooms"
Great designer. Stewart can just look at a plan and see where everything will fit in smoothly. Items I have ordered arrive when needed, and work. Everyone you speak to is very helpful "
Customer | Maidstone
MON – FRI
09:00am – 5:00pm

SUN & Bank Holidays
We are closed
MBK Design Studio
The Oast, Clock House Farm
Heath Road
Coxheath, Maidstone
Kent, ME17 4PB
Book a Free No Obligation Design Consultation
We offer:
3D Designs to help you visualise
Over 30 years of experience
96% Review Rating
Simply click below and provide us with your contact details and we will schdule in a chat.