Modern and Traditional Kitchens and Bathrooms in Maidstone, Kent
With MBK Design Studio Today's Dreams are Tomorrow's Reality
Our Showrooms are fully open but we are only seeing customers by appointment so that we can provide them with the best service.
View Kitchens
View Bathrooms
If you're looking for a new kitchen, bathroom or bedroom, MBK Design Studio is the place to go. We have over 30 years of experience in the industry and are dedicated to providing our customers with beautiful design that will last them a lifetime.
Our team has worked on some of the most luxurious homes in the Maidstone area and we can bring that same level of style into your home. Whether you want something modern or traditional, we have an extensive range of styles available so you can find exactly what you're looking for. You won't be disappointed when working with us!
With our help, your dream project could become a reality without breaking the bank. We will work closely with you every step of the way to ensure we understand exactly what it is that you want from your space before creating designs based on those specifications. Once everything is finalized, we will provide full installation services as well as aftercare support if needed – making sure everything runs smoothly throughout the entire process!
Contact us today through our website for more information about how we can transform your home!

Full Design Service Avaliable

Over 30 Years of Experience

Premier Service with Single Point of Contact Available

6150+ Satisfied customers

Over 200 Doors to View at our Showroom
Book a Free No Obligation Design Consultation
We offer:
3D Designs to help you visualise
Over 30 years of experience
96% Review Rating
Simply click below and provide us with your contact details and we will schedule in a chat.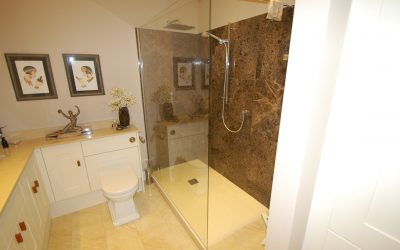 One of the first questions potential bathroom purchasers want to know when they contact my company is ' How much does a bathroom cost? This is a very difficult question to answer however I will try my best here to explain some general price guidelines. In order to get...
A home design project can transform your home.  Here at MBK we take great pride in bringing your dreams to life, from what was an idea in your head to a reality within your home.
We have transformed over 3000 plus homes (install & supply only) and our team work closely with you each step of the way to ensure your vision is achieved. We enjoy nothing more than seeing our customers satisfied.

"Modern Kitchen fitted with all appliances & worktops"
"Fantastic work, brilliant service from the start to finish. Great personal honest service offered throughout, would without hesitation recommend this wonderful company. Thank you."
Customer | West Malling

"New kitchen designed & fitted"
"Absolutely delighted with the whole experience from design and planning through to installation. Stewart thought about our needs and a family and produced a design that worked for us. When it came to installation he took personal interest to ensure everything went according to plan . Would highly recommend the company. Fantastic from beginning to end"
Customer | Cranbrook

"Design for bath & shower rooms"
Great designer. Stewart can just look at a plan and see where everything will fit in smoothly. Items I have ordered arrive when needed, and work. Everyone you speak to is very helpful "
Customer | Maidstone