'I would like a wet room' is often asked of me, but what are the problems in having one?
In order for you to have a proper wet room the waste outlet must be under the floor. Now that may seem an easy thing to do but that would rely on your current waste pipework and whether there are ways to adapt/alter it.
In a bathroom with wooden joists, prior to building regulations, this would have been easy, just notch through the joists and take the new waste pipe where you want it to go. This is now not allowed as you are reducing the strength of the joist. So if your waste is above floor level or the joists run in the wrong direction, unless you can go down into the next room below and connect into the waste there, your wet room is a non-starter unless you are prepared to install a pump for the waste, this will pump the waste water upwards and allow you to connect into your existing waste set up.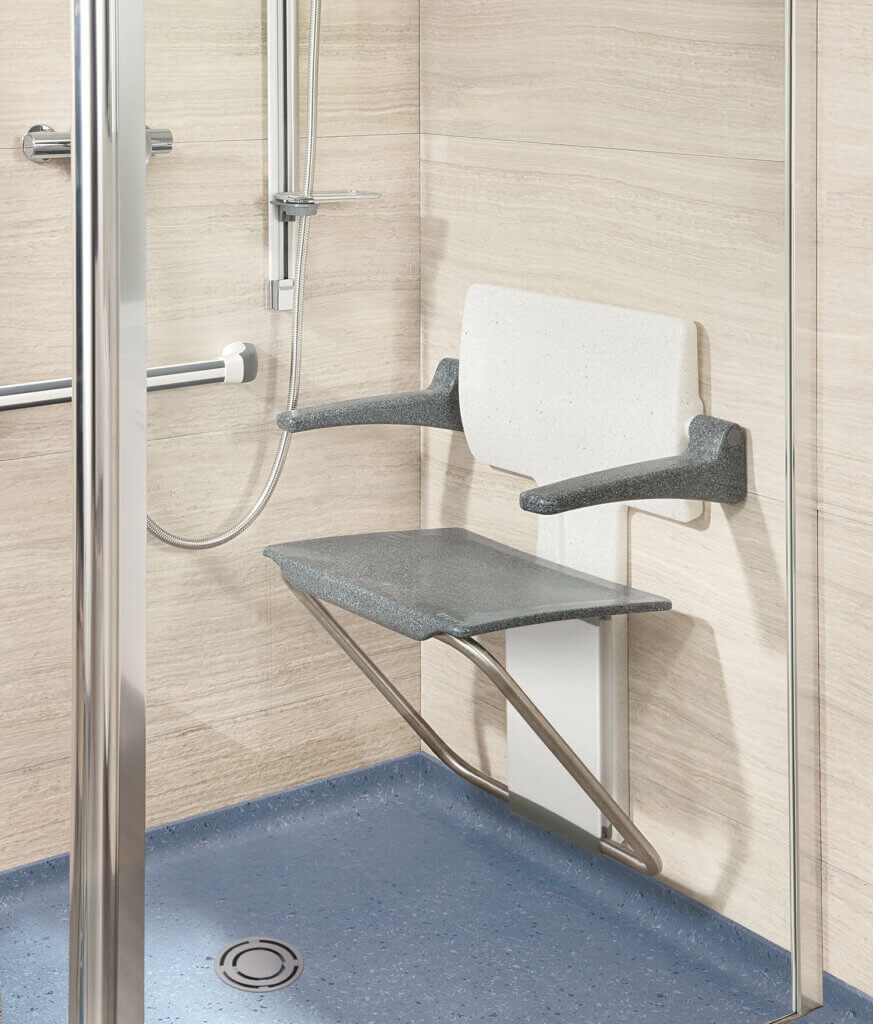 In a room with a concrete floor you still have the same issues however you can chase out a gully for the pipe to run in however you would need to reseal to protect the fabric of the damp proof membrane, and this would not be suitable in an upstairs situation, assuming that you can actually connect to an existing waste at a lower enough point, otherwise you are also looking at a pump.
If we assume that we can get the waste connected below floor level then we need to determine how we will get the waste water into that waste outlet.
In the timber joist room there are many different sizes of formers, pre-made sloping sections, which replace the existing floor area you require and you just remove the flooring from that area and install the relevant sized former. They come in to variations; one for a tiled floor finish and one for a waterproof vinyl safety floor.
For the concrete floor you can remove enough material to install one of the formers or remove enough material to form your own sloped section.
If it is a tiled floor you want then you will need to tank, apply a waterproof coating, to both types of floor bringing the tanking the floor and up the wall in all areas where there will be direct water contact. If you want the vinyl safety flooring tanking in the wet areas is always a good idea for the walls, but the vinyl itself becomes the tanking. But be aware that you need to choose you final finish first as the wastes are different and not interchangeable.
So I hope that this has helped explain wet room floors, but remember that with the slim height of the new shower trays 'wet room areas' can be created with the new trays but there will be a step of approx. 100mm.