Another of our series of Blogs called "Ask the Experts" and this one is by Katie Levell a Houzz contributor.
A kitchen renovation can seem daunting at the outset, simply because there are so many elements involved in getting it right. It's not just about creating a stunning design, but in preparing for all the practical elements as well. Fear not, the journey need not be a hard one – just bookmark these pointers to set you on your way.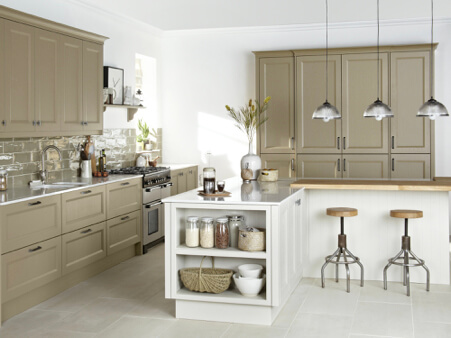 Take a look at your lifestyle?
Before you do anything it's important to establish how you want your kitchen to function. Maybe you have a large family and you want the kitchen to be a busy hub right at the heart of the household; or perhaps you love to entertain in style and want a stunning space to show off in. Ask yourself questions like 'do I love to cook or is it a necessary chore?' And 'will we want to eat in here?' By asking these big questions before you start making smaller-scale decisions, you will be able to pin down exactly what you want out of your ideal space. This process will also help you answer a lot of questions as you go along, as you will know from the beginning what you are aiming for.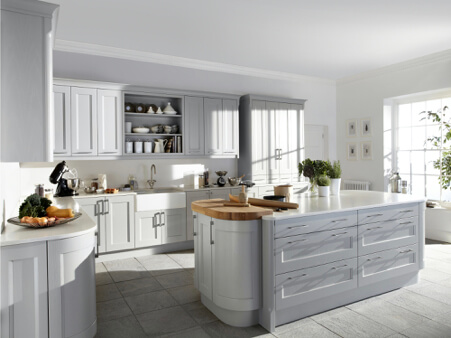 What's on my wish list?
After you've defined and described the main theme of your new kitchen, it's time to work out those non-negotiable items that are top of your wish list. For some, a new kitchen is an opportunity to install that upmarket range oven they've been hankering after forever. Others may want to include a quirky window seat, a piece of antique furniture or maybe an indulgent wine fridge can be slotted in. Hopefully you won't need to make compromises on these (see the next point!), but it's worth setting out your dream items early on.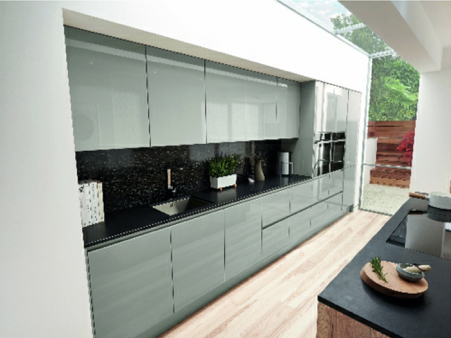 Where should I compromise?
After the blue-sky dreaming of the previous two points, it's time to come back down to earth. While it's great to aim high and get that bright blue fridge, it will also be necessary before you do so to make sure items like that fit both your space and your budget. For those who hanker after a sumptuous island unit but have a slim galley kitchen, it's going to be back to the drawing board with those aspirations. Likewise, when you're sticking to a limited budget, a luxury brand appliance could well be a step too far.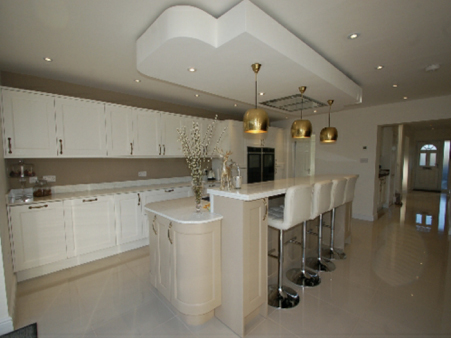 H
ow do I get the most efficient layout? 
The layout of your kitchen is a big decision and you may well need some professional advice. It's helpful to know early on where gas and electrical points are going to go for each appliance, and of course drainage for plumbed items. Kitchen designers will aim to create zones in a layout for cooking, washing and prepping. This is useful for the smooth running of your kitchen and for ensuring that all your plumbed items can be easily drained (positioned on an outside wall or with a straight run to the outside).
Consider the space between hobs and windows or tower units, as well as electrical points and sinks. Think about which appliances can sit in close proximity to others, and take account of whether doors can be opened safely, as well as the minimum distance between a run of units and an island, for instance, for a comfortable walkway.
Most retailers will draw up a plan for you, and some will even come out and visit your home to measure and check positions of things like the boiler, stop tap and utility meters. Ask around and get a variety of designs to help you make the best use of your space.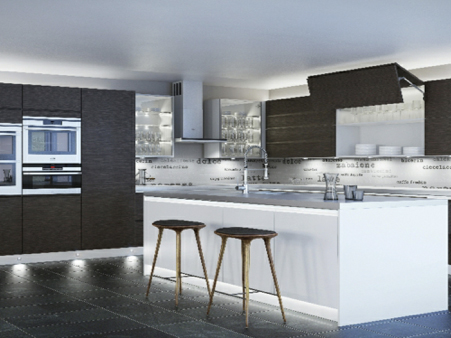 Where do I want my lights and heating?
At this planning stage you should also consider accompanying elements of the kitchen design, such as lighting and heating. It's so important to get your lighting right in the kitchen not only to create a welcoming atmosphere, but to see clearly while you're cooking! Decide whether you need direct lighting over the work surfaces and general spots from the ceiling. Consider also the possibility of some feature elements in the plinth or on the walls, or some glamorous ceiling pendants.
You may decide to keep your toes warm with underfloor heating or plinth heaters, or otherwise you might need to find a good spot for a radiator (or two). As with the kitchen units and appliances, it's best to decide on positions for these at the outset so that you can get services installed at the correct points before the kitchen goes in. Once you've decided on the layout of your heating and lighting, as well as the position of your appliances and units, try not to make any huge changes (although it's probable that proportions of specific appliances or cabinets may require a few amendments). Just remember that it can be costly to reposition or divert your utilities once you're at installation stage.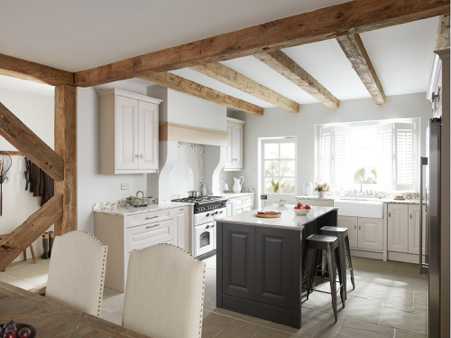 Do I need Planning Permission?
If you're having building work done as part of the job, obtain any planning permissions early. A side-return extension, for example, will probably require some sort of planning permission or at the least a Building Regulations agreement. If you're undertaking this level of work, you'll more than likely have an architect who will be able to let you know how to go about applying for the right sort of permission for the job.
Smaller scale changes, such as removing partition walls and chimney breasts or installing an extractor, need to be investigated also. When removing a chimney breast, for example, there will be a substantial lintel supporting the chimney and this needs to be retained or replaced, or if you need to duct your extractor to the outside it might end up ducting over a neighbour's property. Discuss issues like this with your neighbour beforehand to ensure your changes won't cause problems.
You can get advice on these matters from your local council planning office.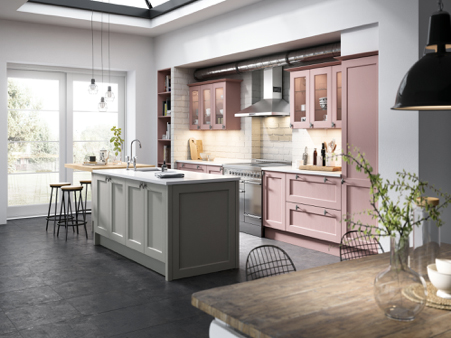 What's my style? 
After considering the practicalities, you can finally get to the fun part. If you've spent many evenings browsing through magazines you will most likely have collected a massive supply of inspirational images just waiting to be translated into your own home. Maybe you have been attracted to designs that feature eclectic and quirky ideas or a rambling farmhouse kitchen with a huge central table. Or possibly a sleek minimalist block with hidden appliances has taken your fancy?
It should be possible to achieve your style within a broad range of budgets, so do look around both major retailers and independents to get a few quotes.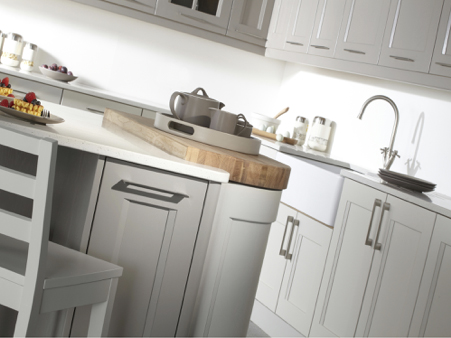 Which details should I choose?
At this point, you need to start choosing everything from taps to cabinet doors; worktops to dishwasher. Try and pin down the associated elements, too, such as wall tiles and flooring.
While it seems exhausting to have to choose between so many items, getting clarity beforehand will mean that you won't be hassled at installation stage into making snap decisions that you may later regret.
Keep referring back to your planned layout to make sure everything will fit. If you need to make amendments, this is the best point to do it so that by the time your kitchen is being installed you are absolutely sure of where everything will go.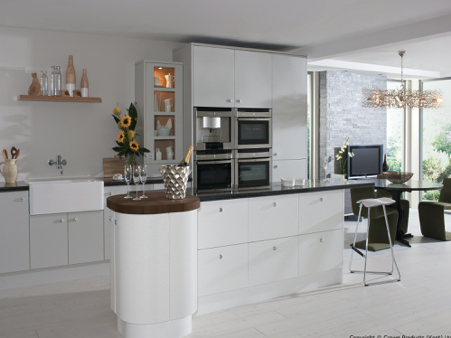 Who shall I hire?
Perhaps the most important decision you'll make when undertaking a building project is in choosing the right people to work on it.
Some building companies will take on your whole project, with responsibility for the building work, the specialised joinery work of the kitchen fit, and all electrical and plumbing considerations too. If you are not planning a lot of structural change, however, you might just need to employ a kitchen fitter, who may or may not come with a certified plumber or electrician. Bear in mind that if you need some tiling or plastering to be done, this will probably cost you extra. Check with the fitters beforehand exactly what they are agreeing to do, so that you aren't left with annoying snagging jobs when they're gone.
Read reviews from previous customers when selecting a fitter and ask friends, neighbours and colleagues who have had kitchens done recently about whether they'd recommend their fitter or builder, and don't be shy about asking to see examples of builders or kitchen fitters previous work.
Most kitchen firms will offer an installation service, and this can provide peace of mind if you don't want to be intimately involved in overseeing the process. You also then have a company to come back to in case anything doesn't quite work out.
As with your products, you should shop around and get at least three fitting or building quotes for comparison. There may be a few unexpected problems, but if you trust your tradesperson you should be able to work out solutions together.