This property had two bathrooms that needed renovation and the client had a comprehensive brief.
The brief was for the main bathroom to be very traditional with storage and a roll top bath and the other bathroom was to be contemporary with a large shower.
The main bathroom was renovated with a free standing bath and the customer opted for traditional colours which opened up the space.
The customer expressed that the bathroom was originally the family bathroom and was previously ideal for the family needs, however as the children had now all grown up she was looking for a bathroom which was a little more luxurious and relaxing.
The overall result was a stunning bathroom which ticked all of the boxes and which the customer was pleased with.
To speak to Stewart about your design ideas call 01622 616 065 to book a free no obligation design consultation.
7 Steps To A Heavenly Bathroom That Will Add Value to Your Home
Investing in a new brand bathroom (with the right finishes) is a great way to add value to your home. As you'll know, a great-looking bathroom helps sell a property.
Even if you're not thinking about moving for a while, you can make simple choices about the design of your new bathroom that allows you to enjoy it AND significantly improve the attractiveness of your home to a prospective new buyer for the day when you do choose to sell.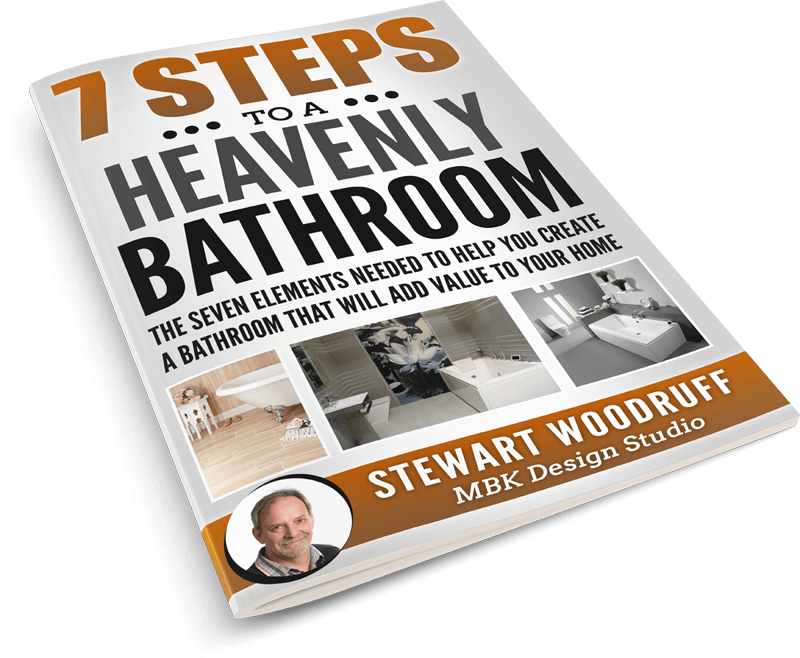 Download this free guide to discover:
Find out what brands of taps and shower fittings are highly desirable and fashionable at the moment. Additionally, learn about the different options you have for creating a luxurious shower.
Learn about the different styles of baths you can have in your bathroom, and what's currently popular (and what baths are no longer popular).
Find out how you can maximise storage space in your bathroom and conceal pipework, without using up valuable space in your bathroom.
PLUS even more, packed into a simple and quick-to-read eBook...

"Modern Kitchen fitted with all appliances & worktops"
"Fantastic work, brilliant service from the start to finish. Great personal honest service offered throughout, would without hesitation recommend this wonderful company. Thank you."
Customer | West Malling

"New kitchen designed & fitted"
"Absolutely delighted with the whole experience from design and planning through to installation. Stewart thought about our needs and a family and produced a design that worked for us. When it came to installation he took personal interest to ensure everything went according to plan . Would highly recommend the company. Fantastic from beginning to end"
Customer | Cranbrook

"Design for bath & shower rooms"
Great designer. Stewart can just look at a plan and see where everything will fit in smoothly. Items I have ordered arrive when needed, and work. Everyone you speak to is very helpful "
Customer | Maidstone